Queen Elizabeth II, the longest-serving monarch in British history, has died at Balmoral, aged 96, after reigning for 70 years.
She passed away peacefully on Thursday afternoon, the 8th September at her beloved Scottish estate, where she had spent much of the summer.
Her death means Charles now becomes King Charles III and the Duchess of Cornwall the Queen Consort. Charles said the death of his beloved mother was a « moment of great sadness » for him and his family and that her loss would be « deeply felt » around the world.
All the Queen's children travelled to Balmoral, near Aberdeen, after doctors placed the Queen under medical supervision. Her grandson and now heir to the throne, Prince William, and his brother, Prince Harry, also gathered there.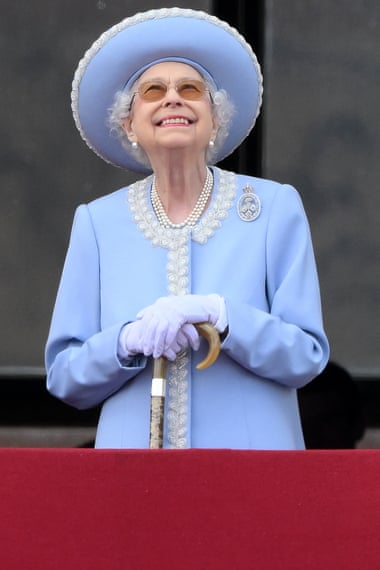 At 6.30pm, Buckingham Palace announced: "The Queen died peacefully at Balmoral this afternoon. The King and the Queen Consort will remain at Balmoral this evening and will return to London tomorrow." The Buckingham Palace flag was lowered to half mast.
Elizabeth II will be accorded a state funeral at Westminster Abbey, expected to be held on Monday 19 September, though that has not yet been confirmed.
The Queen lived her life in service to the United Kingdom. Her's was a life of duty. Our Majesty reigned for over 70 years, and has been the only British monarch that many of us have ever known. A world without her seems impossible. She was a constant in our universe. She will be sadly missed.
The Queen's incredible 70-year reign
The Queen was born Elizabeth Alexandra Mary Windsor, in Mayfair, London, on 21 April 1926. Just ten years after her birth her uncle, Edward VIII, abdicated from the throne to marry the twice-divorced American, Wallis Simpson.
Elizabeth's father became King George VI and, at age 10, Lilibet, as she was known in the family, became heir to the throne.
Three years later, Britain was at war with Nazi Germany. Elizabeth and her younger sister, Princess Margaret, spent much of wartime at Windsor Castle after their parents rejected suggestions they be evacuated to Canada.
After turning 18, Elizabeth spent five months with the Auxiliary Territorial Service and learned basic motor mechanic and driving skills. « I began to understand the esprit de corps that flourishes in the face of adversity, » she recalled later.
Through the war, she exchanged letters with her third cousin, Philip, Prince of Greece, who was serving in the Royal Navy. Their romance blossomed and the couple married at Westminster Abbey on 20 November 1947 and the prince took the title of Duke of Edinburgh.
She later described him as « my strength and stay » through 74 years of marriage, before his death in 2021, aged 99.
Their first son, Charles, was born in 1948, followed by Princess Anne, in 1950, Prince Andrew, in 1960, and Prince Edward, in 1964. Between them, they gave their parents eight grandchildren and 12 great-grandchildren.
Princess Elizabeth was in Kenya in 1952, representing her father the King, when Philip broke the news that her father had died. She immediately returned to London as the new Queen. « It was all a very sudden kind of taking on and making the best job you can, » she later recalled.
Elizabeth was crowned at Westminster Abbey on 2 June 1953, aged 27, in front of a then-record TV audience estimated at more than 20 million people.
The following decades saw great changes, Elizabeth reformed the monarchy, engaging with the public through walkabouts, royal visits and attendance at public events. Her commitment to the Commonwealth was a constant – she visited every Commonwealth country at least once. However there were also periods of private and public pain.
In an emotional first address to the nation the day after the Queen's death, King Charles praised her warmth, humour and ability to see the best in people.
« Her dedication and devotion as Sovereign never waivered, through times of change and progress, through times of joy and celebration, and through times of sadness and loss. »
He concluded: « And to my darling Mama, as you begin your last great journey to join my dear late Papa, I want simply to say this: thank you.
« Thank you for your love and devotion to our family and to the family of nations you have served so diligently all these years.
« May 'flights of Angels sing thee to thy rest'. »
Here are just a few of the beautiful obituaries that have been released since her death.